William "Bill" Arthur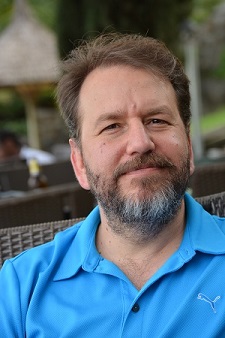 Bob and Betty Beyster Building 3640
2260 Hayward Street
Ann Arbor, MI 48109
warthur umich edu
---
About Me
I am a Lecturer III in the
Department of Electrical Engineering and Computer Science
at the University of Michigan. Most recently I have been teaching
EECS 183: Elementary Programming Concepts.
Previously, I have worked in various roles in automotive manufacturing at
Ford Motor Company
and
U.S. Manufacturing Corporation.
---
Teaching
Courses Taught
EECS 183: Elementary Programming Concepts. Fall 2018, Winter 2018, Fall 2017, Spring 2017, Winter 2017, Fall 2016, Winter 2016, Fall 2015, Fall 2014.
UC 170: UC Special Topics, Computer Science. Summer 2018
ECEG 66514: Fault-Tolerant Computing (Vising Faculty, Addis Ababa Institute of Technology, Ethiopia) Spring 2015
EECS 370: Introduction to Computer Organization. Winter 2014
Office Hours
For Fall semester 2018, I hold office hours on Tuesdays from 11:30 am to 12:30 pm and Thursdays from 4:00 to 5:00 pm in 1837 East Hall. Office hours are only on days with lectures for EECS 183, which you can find on the
course schedule
.
---
Research
My research interests focus on the topics of computer security, computer architecture, compilers, system security, network security, hardware/ software co-design, software engineering and test, engineering education.
Papers
---