Neil McKay's Music Page
I've been playing brass instruments of one kind or another since the middle of 4th grade (1968). I started on baritone horn, took up trombone in seventh grade, and started playing tuba in ninth grade. I still play all three instruments occasionally, though lately I've mostly been playing tuba.
Some of my teachers
In college, I took euphonium and/or trombone lessons from these people:

(During graduate school at the University of Michigan I also lived in the same house as Mark Scatterday, the director of the Eastman Wind Ensemble.)
My Musical Instrument Collection
The one who dies with the most horns wins!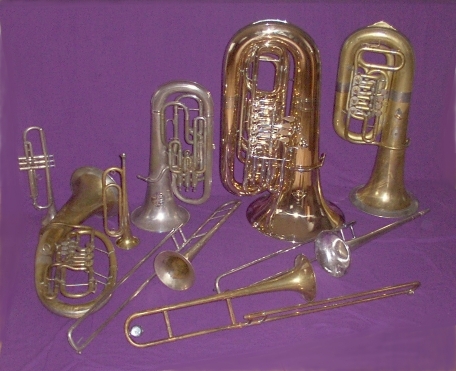 Click on an instrument to find out more about it.
Brass-instrument-related links
Here are some links to brass-instrument-related sites that other brass players might find interesting: