Bio
I'm a Junior studying computer science at the University of Michigan. Over the last few years at the university, I've developed many projects in a handful of languagues. I have experience working independently or in a group setting. I plan to enter the software development industry after graduating, with a focus on back-end development.

I'm from Freiburg, Germany. I moved to the Detroit area when I was young and have been here ever since. I enjoy playing guitar, singing, exercising, spending time outside, and trying/learning new things.
Experience
CROMA Lab
I conduct research to study the intersection between crowdsourcing and artificial intelligence. With 40+ members working on more than 15 projects, the lab is a great place to learn.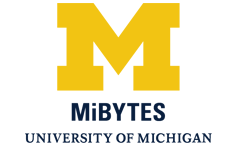 I designed a curriculum with a University of Michigan professor to teach Detroit high schoolers the basics of app development. Along with two other students, developed android apps as learning tools to teach students good practices.
For the last three summers, I worked at a summer camp as a camp counselor. I've also done carpentry work, and worked at the Mosher Jordan dining hall here at the University during my sophomore year of school. These experiences, coupled with my study-specific experiences have molded me into a well-rounded person and worker.
Skills
Languages: C++, C, Python, HTML, CSS, JavaScript, LaTeX
Tools: Git, Bash, Unix, Windows, Jinja2
Soft Skills: Communication, Organization, Creativity, Problem Solving

Contact Me
Email: kumdun@umich.edu
Resume
LinkedIn