Welcome to the Research Website of the
Nonlinear & Ultrafast Laser Spectroscopy Laboratory
directed by Professor Stephen C. Rand
Division of Applied Physics, Randall Laboratory
University of Michigan, Ann Arbor, MI 48109-1120
Tel:734-647-3875 (Secretary); FAX:734-647-2718
*Don't miss our Alumni & Visitor Corner at the end of this homepage*
Current Group, News Stories, Teaching, Bibliography (random lasers, optical capacitor)
Current Research:
Our research has an inter-disciplinary style and currently focuses on three frontiers of optical science:
(i) Cathodoluminescence and ultrafast spectroscopy of transparent nano-composite ceramics, primarily for wide bandwidth and high power solid state laser materials
(ii) Intense magnetic phenomena in optical dielectrics, to enable modifications of refractive indices and other applications normally associated with metamaterials
(iii) Laser cooling of solids, to evaluate the prospect of cooling condensed matter to sub-Kelvin temperatures.
Our first project utilizes electron beam excitation and ultrashort laser pulses to examine electric and magnetic interactions at nanoscale interfaces present in new optical materials called transparent ceramics. Optical ceramics are currently revolutionizing the solid state laser field. Japanese technology has produced laser quality ceramics with micron-scale grain structure. At Michigan we synthesize and study transparent oxides and nano-composite materials that promise easier processing, higher strength, transparency in non-cubic solids, and completely new optical properties based on both orientational averaging and quantum size effects. Nonlinear ultrafast spectroscopy of optical interactions at the interfaces in nano-ceramics can help us understand their novel structure-function properties. Hence we are developing new surface-sensitive spectroscopies based on nonlinear sum-wave mixing to probe the dynamics at solid-solid interfaces responsible for new functionality within these intriguing glass-like crystalline materials. These investigations, particularly in wideband laser candidate materials, are expected to enable extension of precision measurements based on octave-spanning metrology with Ti:sapphire lasers to shorter wavelengths. They build on our earlier discoveries of the diamond laser and upconversion lasers that operate at short wavelengths but are pumped at long (infrared) wavelengths - see publications. We also study the quantum optical properties of the nano-particles from which ceramics can be prepared, and have previously reported laser phosphors (cw random lasers) based on electrical pumping of nanopowders. Research on this topic is of interest to the "slow" light community, since cw laser action takes place in cavities only a wavelength in size in some nanopowders, constituting energy storage of stationary light.
The second topic involves fundamental studies of magneto-optical physics of dielectric media, in a quest to demonstrate modification of refractive index behavior and new magneto-optic phenomena in ordinary materials. "Transformation optics" is a hot topic that to date have been discussed only in the context of metamaterials. However, we recently discovered intense transverse optical magnetism in homogeneous dielectrics at moderate laser intensities. Now we are pioneering methods to exploit it to achieve negative permeability, giant Faraday and re-programmable refractive index changes via nonlinear optical processes. This work is opening the door to demonstrations of unanticipated magneto-optical properties in completely homogeneous, natural materials.
The newest topic in our group is laser cooling of solids. While numerous groups world-wide have performed experiments demonstrating that anti-Stokes fluorescence can produce modest cooling in condensed matter, we are interested in developing techniques for solids that are as effective as those used for laser-cooling of gases. The Doppler effect which is used to great advantage in gases is absent in solids however, so improvements require entirely new concepts. To date, we have analyzed this problem thermodynamically and proven that just as for gases the most effective optical emission process for cooling is spontaneous emission, not stimulated emission. However two-step procedures that alternate between stimulated and spontaneous processes could be useful in overcoming the limitations of existing methods. Recently we analyzed a Raman cooling method that promises to maintain a constant cooling rate all the way to liquid helium temperatures. Experiments are being initiated to cool a crystalline particle to sub-Kelvin temperatures, starting from room temperature.
Research Publications: 1990-1999 2000-2010 2010-2012
Lectures on Light: New book by Prof. Rand
<![if !vml]>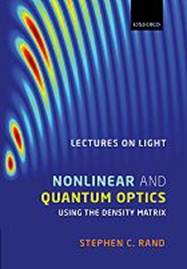 <![endif]>
Ph. D. Dissertations of the Group:
David Redman, Electronic structure of the nitrogen-vacancy color center in diamond. Related publications
Ping Xie, Continuous-wave cooperative upconversion lasers. Related publications
Alan Louis Lenef, Ultrafast photon echo spectroscopy of luminescent centers: N-V:diamond and Tm:YAlO3. Related publications
Hui Ni, Avalanche upconversion in Tm:LiYF4, Tm:YAlO3, and Tm:YAG. Related publications
Steven Brown, Optical Studies of Wide Bandgap Semiconductors: diamond, GaN, and BN. Related publications
Shirley Kidner, Ion-assisted Sputter Deposition and Structural Characterization of Cubic Boron Nitride. Related publications
Qize Shu, Cooperative Optical Nonlinearities. Related publications
Guy Williams, Laser Phosphors. Related publications
Amos Kuditcher, Luminescent instabilities in dense rare earth ion systems. Related publications
Mark Savellano, Photodynamic targeting with photosensitizer immunoconjugates. Related publications
Shawn Redmond, Luminescent instabilities and non-radiative processes in rare earth systems. Related publications
Bin Li, Continuous-wave laser action in random scattering media. Related publications
Wei-Chen Chien, Holographic optical sectioning imaging systems: coherent and incoherent methods. Related publications
Xiulin Ruan, Fundamentals of laser-cooling of rare-earth-doped solids. Related Publications
William Fisher, Coherent Transverse Optical Magnetism. Related Publications
Links to Applied Physics & Optical Sciences Laboratory &Optical Society of America (Ann Arbor Section)

Alumni & Visitor Corner:
We are pleased to acknowledge the important contributions made over the years by our visiting scientists and staff. Pictures and links to stay in touch!
Jagdish Rai Luthra - Bogota, Columbia
Markus P. Hehlen, Switzerland
Stefan Luthi, Switzerland
Burcin Bayram, Turkey
Tom Roberts - Jet Propulsion Lab, USA
Samuel Oliveira, San Carlos, Brazil
Parinda Vasa, Mumbai, India
Leonardo Menezes, Recife, Brazil
Staff (2008):
Shonda Bottke
<![if !vml]>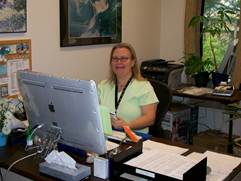 <![endif]>
**********************
Dinner at the Gandy Dancer 2006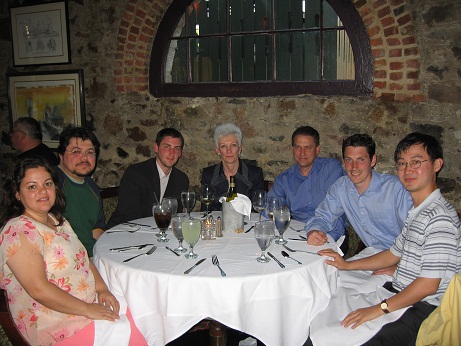 ***