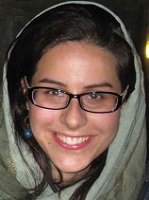 Pardis Emami Naeini: Undergraduate student (2014)
Email: pardisen@umich.edu

Biography
Pardis Emami is a senior undergraduate student, majoring Computer Engineering at Sharif University of Technology, Tehran. She is currently doing an internship in the Resonant MEMS group at the University of Michigan, Ann Arbor. Her research interests include interface circuit design for MEMS and hardware implementation.