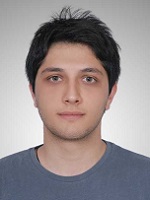 Kaan Tosun: Master Student (2013-2015)
Email: ktosun@umich.edu

Biography
Kaan received his B.S. degree in Electrical and Electronics Engineering from Middle East Technical University, Turkey in 2013. He worked towards his M.S. degree in Electrical Engineering at University of Michigan – Ann Arbor (2013-2015). His research interests include readout circuits for IR detectors, MEMS interface circuit design and analog/mixed-signal IC design.