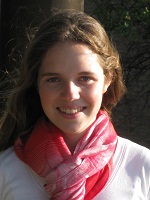 Lisa Anne Hendricks: Undergraduate NNIN student (2011)
Email: lisa.a.hendricks@gmail.com

Biography
Lisa Anne Hendricks is a rising junior at Rice University. She is majoring in Electrical Engineering with a specialty in nanoengineering and photonics. Lisa Anne is a participant in the NNIN REU program at the University of Michigan in Ann Arbor during the summer of 2011. She is working to characterize Aluminum nitride thin films to be used in MEMS devices.