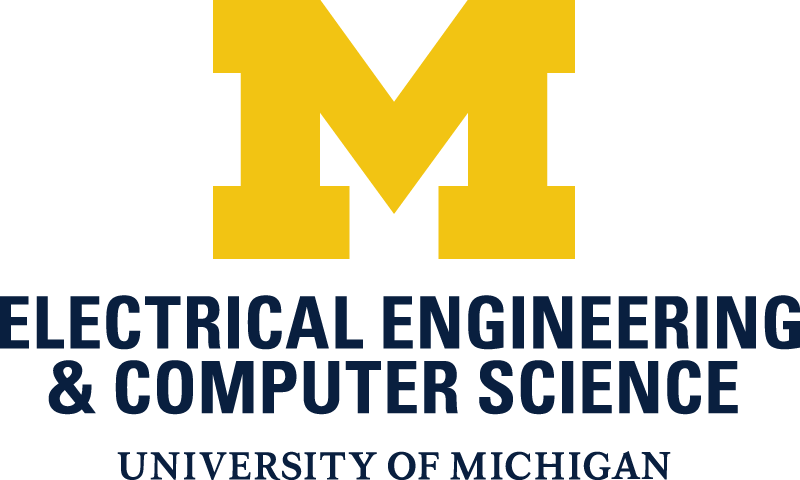 EECS 215
Winter 2015
Introduction to Electronic Circuits
Dear Students,
Welcome to EECS 215, starting on January 7, 2015. I would like to extend an early welcome to you and provide some important details for this class.
The University of Michigan is piloting a new learning system called Canvas. I've chosen to participate in this pilot which will make new learning management technology available to our class before it is broadly available to the rest of campus. You may still access our course by signing into CTools with your Login ID and password. Once you are logged in, select the tab for our course, click the provided link, and you will be redirected to Canvas. I suggest you login and familiarize yourself with the new system before class begins.
There is also a useful student guide that will help you get the most from Canvas: nextgen.umich.edu/lms/student-guide.php
Thank you for participating in this pilot and for helping the university provide students with the best learning tools available. If at anytime during the semester, you need assistance with Canvas or have feedback you'd like to share with the pilot team, please contact the ITS Service Center at 4HELP@umich.edu or 734-764-HELP (764-4357).
Enrollment/Waitlist Info: EECS Department has a perfect or nearly perfect record of making space in our required classes for students who are either declared into one of our BS degree programs or are seriously interested in doing so. This also extends to students in dual degree programs with us or in our EE minor program. Please registered on the waitlist if the lab section you need or want is filled. We will use this information to open new lab sections as student demand warrants. We cannot guarantee that you will get the lab time slot that you want, but we will do the best we can to make it possible for you to take the class. If you cannot register or waitlist for some reason, please contact Catie Lenaway lenaway@umich.edu and me at fredty@umich.edu. Please put "EECS215 WN15" in the subject line to help me manage my e-mail flood.
Thank you,
Prof. Fred Terry, Dept of EECS/Div of ECE University of Michigan, Ann Arbor
Canvas Learning Management System Official Course Homepage (Registration in Course Required For Access)